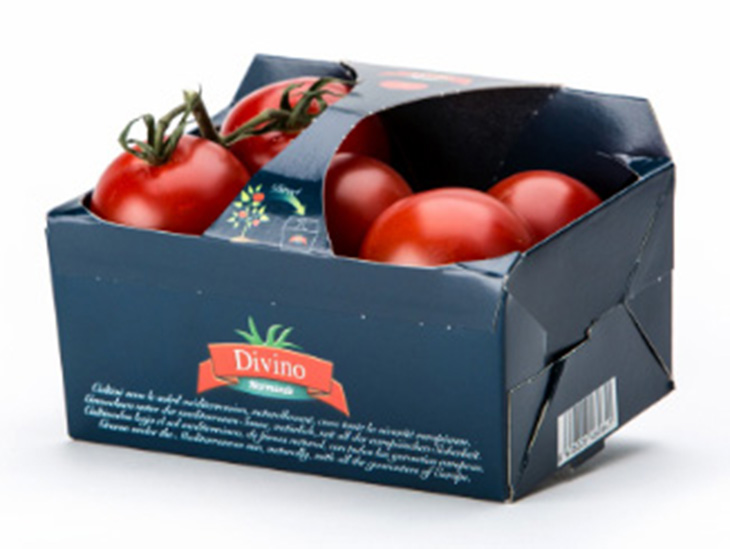 Saica Pack Barcelona selected as 2018 European Finalist in the European Carton Excellence Awards
Barcelona, 26 Nov 2018
Saica Pack Barcelona's pack was selected as 2018 European Finalist for the Frozen and Chilled Foods category in the European Carton Excellence Awards, promoted by ECMA and ProCarton.
The awards highlight the latest innovations from the European cartonboard and carton industry.
The selected design is 100% recycled and recyclable basket. The box was designed for our client "Divino Marmande" manufactured for Cualín, a leading vegetables grower from Almería.
The pack was praised by ECMA's jury as an extremely specific design, allowing to personalize transportation and presentation at the point of sale, in a single piece of cartonboard, resulting in a very particular and optimum tailor-made wrapping concept.
The pack allows easy processing on assembly lines as a small and single piece of cartonboard. It features an integrated handle dividing the inner space into two separate compartments, with a very innovative application of automatic lock as sidewalls.