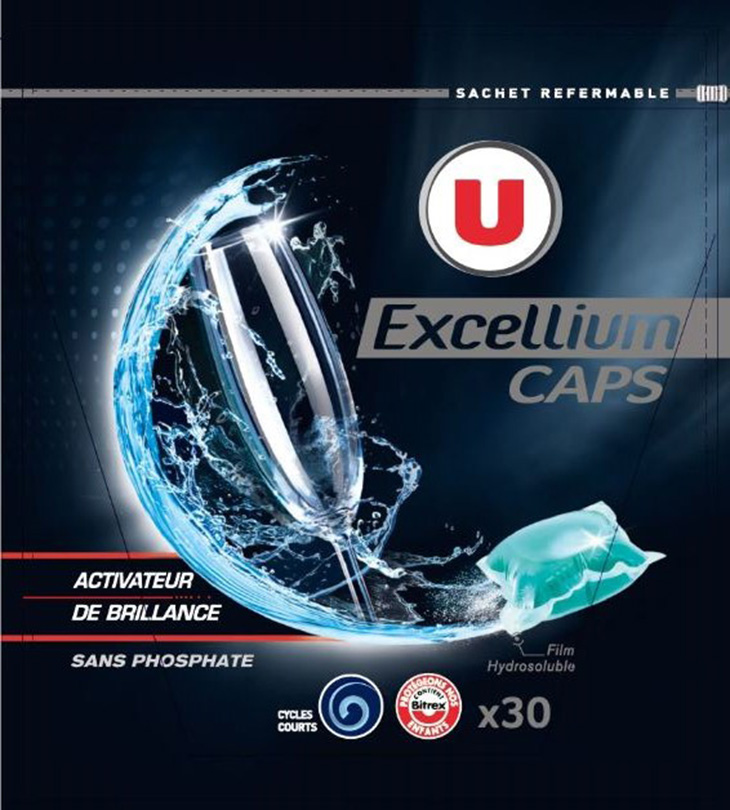 Saica Flex scoops Top Award at the FTA Europe Diamond Awards 2018
Madrid; Spain, 10 Jul 2018
Members of Saica Flex team were recognised for their work with leading company Persan at the FTA Europe Diamond awards hosted at Hotel Barceló in Milan.
Saica Flex was awarded with the Diamond 1st prize in the Flexo Print on Film and Labels, UV Ink category at this year's FTA Europe Diamond Awards. The key awards ceremony, which took place at Hotel Barceló in Milan, was attended by over 240 people from across the European flexographic community to celebrate the best of the European flexo industry.
Judges praised Saica Flex's innovative partnership with Persan, who are the leaders in the detergents and softeners sector within Spain. The award was specifically in relation to SAICA's work with Persan's dishwasher tabet range 'U Lave Vaiselle Excellium Caps'.
Produced on site at Saica Flex Madrid, the product has an exceptionally high quality of printing and the structure of the package means that it has thermosresistance in the packaging line. It also has a barrier so that when the pack is opened the fresh smell of the detergent is retained.
Luis Miguel Muñoz, Persan Key Account Manager, Saica Flex, said:
"We are delighted that Saica Flex has won the prestigious award which is the culmination of our commitment to bring innovative solutions to our customers.
We are particularly proud of our partnership with Persan on this development which is an example of listening to their requirement to produce ahigh quality product. "
About Saica Group
Saica Group is one of the largest European players in the development and production of recycled paper for corrugated board, with a production of 3.2 million tons of recycled paper. With more than 10,000 employees across Spain, France, Italy, Portugal, United Kingdom, Ireland, Turkey, Luxembourg and The Netherlands.
Saica Group has four business areas: production of recycled paper for corrugated board (Saica Paper), waste management and environmental services (Saica Natur), production of corrugated packaging (Saica Pack) and flexible packaging (Saica Flex). The turnover of the multinational is nearly 3.832 million Euros (aggregate sales, 31.12.19).