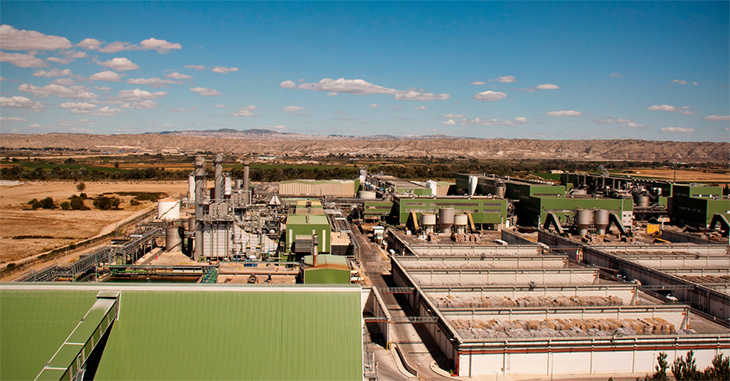 Ecovadis places Saica Group on the honours podium for its sustainability performance
Manchester, 17 Jun 2021
This accreditation places the company in the 25% of the best companies analysed in its sector.
EcoVadis is one of the most reputable international platforms for rating sustainability policies.
More than 80 Saica Group customers also use this seal to assess their commitment to environmental care.
The Saica Group, a leading company in the manufacture of recycled paper for corrugated board, receives the Silver medal accreditation in sustainability for its management in various areas analysed by EcoVadis, the platform for the rating of sustainability in global supply chains. This recognition places Saica on the honours podium in the field of sustainability, both in Spain and internationally.
The overall EcoVadis assessment reflects the quality of the management system of each company, focusing on four specific aspects: environment, labour practices, human rights, ethics and sustainable procurement. In this year's edition, the platform places Saica amongst the top 25% companies in its sector, identifying 121 strengths in its management and 15 lines of improvement in which to continue making progress in sustainability.
Saica shares their continuous sustainability improvements with their customers, through various means, such as the publication of the sustainability report and the participation in external assessments such as this one. More than 80 Saica customers also use this platform to assess their commitment to environmental care.
EcoVadis is an independent platform that provides a global Corporate Social Responsibility rating to more than 75,000 companies worldwide. With its own methodology, it uses 21 environmental, social and ethical criteria to evaluate companies in terms of sustainability, 160 countries and 21 CSR indicators. In addition to an industry comparison, companies also receive suggestions for improvement and a platform on which to assess their own suppliers in the same respect.
About Saica Group
Saica Group is one of the largest European players in the development and production of recycled paper for corrugated board, with a production of 3.2 million tons of recycled paper. With more than 10,000 employees across Spain, France, Italy, Portugal, United Kingdom, Ireland, Turkey, Luxembourg and The Netherlands.
Saica Group has four business areas: production of recycled paper for corrugated board (Saica Paper), waste management and environmental services (Saica Natur), production of corrugated packaging (Saica Pack) and flexible packaging (Saica Flex). The turnover of the multinational is nearly 2.821 million Euros (consolidated turnover, 31.12.20).