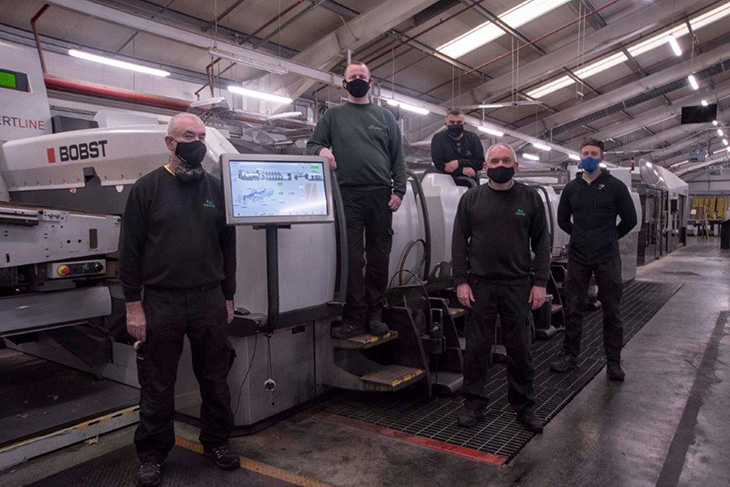 Warrenpoint breaks world record again
Warrenpoint, Northen Ireland, 23 Dec 2020
On Wednesday November 11th the Case-making cell achieved 191300 feeds in an 8 hour shift on the Bobst 820 beating the previous record by a company in Victoria Australia by 1338 feeds. The maximum capacity of the machine in 8 hours is 192000 feeds! The Bobst 820 then went on to break the previous 24 hour production record held by a company in Wisconsin USA. The old record of 389,817 feeds was improved upon by an outstanding 143415 feeds with a 24 hour total of 533,232 feeds.
Achievements of this nature are impossible without a collaborative plant team-working culture where employees are involved, engaged, motivated and feel valued to deliver such performance. Despite 2020 being a difficult year for us all, Warrenpoint has seen records tumble in a range of performance measures and the plant continues to challenge itself to improve further.

Every employee contributes to and cares about the plants results and its future prosperity. It is this commitment and persistence to improve that adds the value to the business that we currently enjoy.
The plant continues to prove that with its commitment, its values and the right investments it is capable of being a world class, low cost benchmark for Saica Pack.