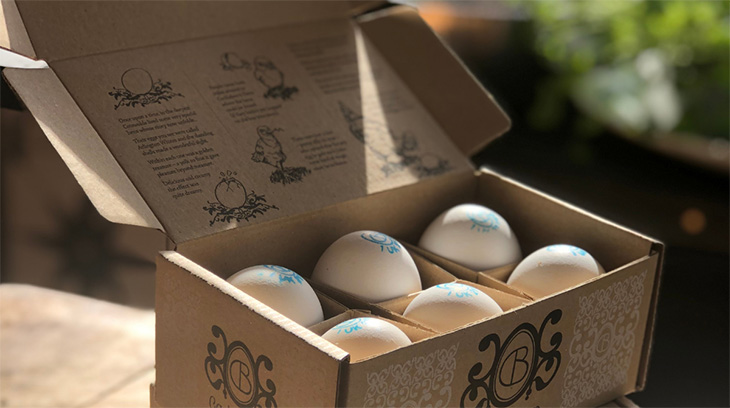 Saica Pack's Cacklebean box a success
Newport, 24 Mar 2021
Following a sharp increase in demand, Saica Pack Newport has supported long-term customer Cacklebean's recent growth with a new creative and visually captivating packaging solution for their premium range of eggs. 
With high-end customers including Harrods, Marks & Spencer and many world-renowned chefs, Cacklebean's heritage flocks produce some of the country's finest eggs. Over the past twelve months, demand for the product has boomed, emphasised by James Martin's glowing review on his recent Saturday Morning show. 
Cacklebean worked in collaboration with packaging specialists Saica Pack to create a durable and visually captivating product, featuring a two-colour design with inside and outside layer printing. The design incorporates Cacklebean's patented double fold-over panel divider, which offers enhanced protection to the eggs. Impactful graphics with key brand messages are printed on both the inside and outside of the box to ensure that the corrugated pack becomes a key part of the customers' experience. The artwork design created by Cacklebean & their design agent Culpepper & co deliberately avoids overbearing colouring to reflect the product's natural origins, and each box is made entirely of recycled paper.