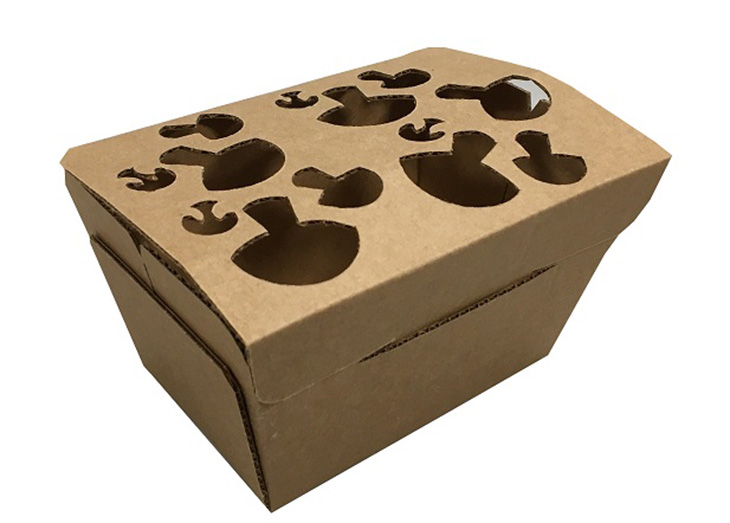 Saica Pack France wins two awards granted by the Sival Fair
Angers, France, 23 Dec 2020
Last 10th December, Saica Pack France took home two awards granted by the Sival Fair for its outstanding corrugated cardboard designs for the wine and fresh pack market.
These awards were granted at the Sival Fair celebrated in Angers. The fair that takes place usually in January, was postponed to 2022 due to the situation caused by the pandemic. However, the organisation committee decided to carry on with the contest that usually is celebrated during the event.
The jury, comprised of 4 producers, 4 technicians, 4 journalists and some members of SIVAL organization, evaluated meticulously 28 different innovations in materials, products, packaging for all the wine and Fruits & Vegetables according to 4 main criteria:
The degree of innovation in relation to existing solutions.
The challenge that the solution meets for the sector concerned.
The importance of the environmental, economic and societal benefits provided by the solution.
The relevance and richness of the dossier presented by the competing company regarding scientific and technical data (tests), that verify the innovation made.
After deeply assessing the different designs, the judges recognised Saica Pack's expertise by granting the company a silver award for the eco barquette champignons and a bronce award for the 6 oscar plus a box. Regarding the first design, the judges claimed that "This solution responds to the consumer need to be recyclable, biodegradable, made with FSC/PEFC material and, under reserve, compostable in a domestic or industrial environment and anticipating the need for reducing plastic packaging. It also has the advantage of being a good communication support." All this characteristics made Saica Pack Montsûrs design to stand up against its competitors, proving that having high quality and being sustainable are two characteristics that go hand in hand.
Regarding the 6 oscar plus a box of Saica Pack Beaulac, the judges praised its multiple advantages in comparison with the previous designs made for fragile contents. For instance, this new design makes it easier to order and storage the product, can be equipped with a handle, making it easier to carry and can be easily assembled and filled with wine.