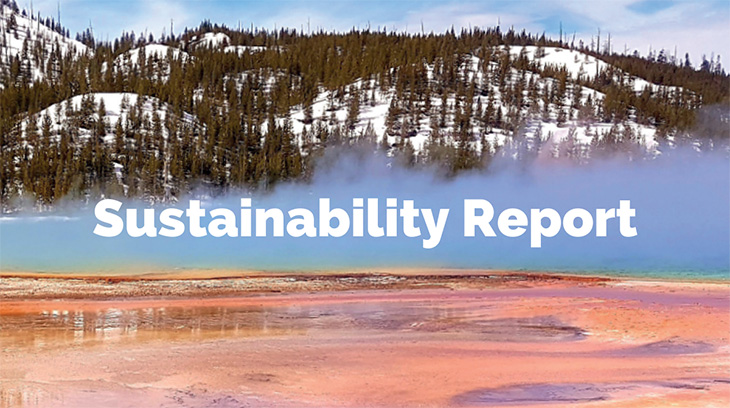 Saica Group presents the balance of its contribution to the SDGs
Zaragoza, Spain, 08 Feb 2021
The company, that is the third major producer of recycled paper for corrugated cardboard in Europe, publish its sustainability report.
The Group has the objective to achieve Zero Waste to landfill in all its workplaces.
Saica Group, in line with its commitment to achieving the 17 Sustainable Development Goals (SDGs) defined by the United Nations (UN), has published a new edition of its sustainability report.
The document, which includes the main initiatives in terms of circular economy, employment, health, safety and sustainability, responds to the company's strategic plan, with a 2025 horizon. Within this plan, which represents Saica Group's contribution to the SDGs, the objective of achieving Zero Waste to Landfill in its entire group's work centres, linked to SDG 12 (Responsible Production and Consumption), stands out. Currently, the waste recovery rate is 83%, which means giving a second life to a significant part of the waste generated through reuse, recycling or energy recovery.
The reduction of the pollutant load produced by the company's activity, linked to SDG 7 (Affordable and Clean Energy) and 13 (Climate Action) is another point that Saica Group has been working on for years. The company's intention is to reduce its emissions of nitrogen and phosphorus discharged into water. Saica Paper has managed to reduce the load of pollutants compared to five years ago by 34.6% in the case of total nitrogen and 32.8% in the case of total phosphorus, as well as reducing by more than 40% the tonnes of total suspended solids discharged compared to 2015. This has been possible thanks to the investments made and improvements in efficiency within the purification processes. Also, the company has continued its efforts to enhance its water treatment infrastructures.  Each of these initiatives have allowed Saica Group to maximise its reuse while contributing to objective 6 (Clean Water and Sanitation).
In addition, the group continues its efforts to innovate and invest in sustainable technologies (objective 9, Industry, Innovation and Infrastructure) and to ensure the provision of fair, secure and decent employment (objectives 8, Decent Work and Economic Growth, and 3, Health and Well-being). 
According to Ramón Alejandro, President of Saica Group, we want to offer the best solutions to society's challenges. "What we call Saica's DNA, the circular economy, is the result of the development of a business based on the responsible use of resources. Additionally, we can rely on our highly committed team that actively participates in every single initiative. All of this makes Saica the leading company it is today", concludes Ramón Alejandro. 
About Saica Group
Saica Group is one of the largest European players in the development and production of recycled paper for corrugated board, with a production of 3,3 million tons of paper. With more than 10,000 employees across Spain, France, Italy, Portugal, UK, Ireland, Turkey, Luxembourg and The Netherlands. Saica Group has four business areas: production of recycled paper for corrugated board (Saica Paper), waste management and environmental services (Saica Natur), production of corrugated packaging (Saica Pack) and flexible packaging (Saica Flex). The turnover of the multinational is nearly 3,566 million Euros (aggregate sales, 31.12.20).