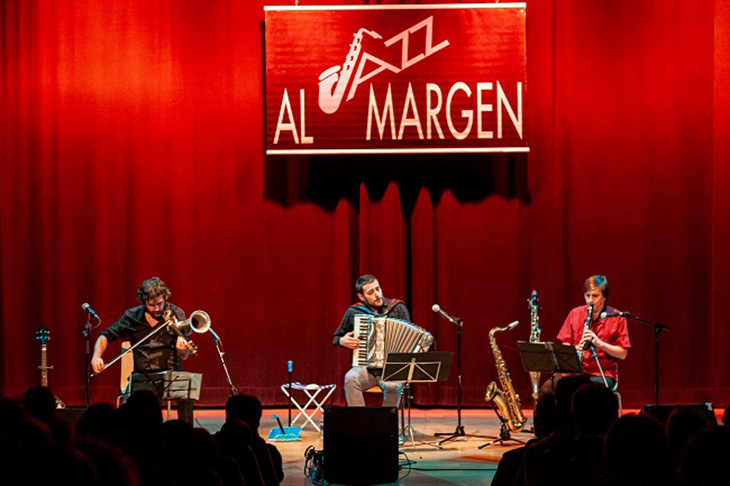 Saica collaborates in the XXV Jazz Al Margen music festival in Zaragoza
Zaragoza, 12 Nov 2019
Saica Group renews its commitment with cultural and social development in the Arrabal quarter of Zaragoza one more year, through its collaboration with the Jazz Al Margen music festival. The event celebrates its 25th edition from October 31st to November 29th.
During November the artists, most of them from Aragon, have the opportunity to show its musical skills along 15 different activities, including concerts, educative events and a master class, most of them taking place in Community Centers in the left edge of the Ebro River. Attendees can enjoy a wide variety of jazz styles such as swing, funk, blues or dixieland.
In addition, the music festival will close with an inclusive concert in November 29th, International Day of Persons with Disabilities. Both Arrabal neighbors and disabled people collectives are invited to participate united by the music.
Through its participation Saica Group contributes to the spread of musical culture and gives a boost to the Arrabal quarter, where Saica opened its first paper mill and where, still nowadays, have its headquarters.
 About Saica Group
Saica Group is one of the largest European players in the development and production of recycled paper for corrugated board, with a production of 3.2 million tons of recycled paper. With more than 10,000 employees across Spain, France, Italy, Portugal, United Kingdom, Ireland, Turkey, Luxembourg and The Netherlands.
Saica Group has four business areas: production of recycled paper for corrugated board (Saica Paper), waste management and environmental services (Saica Natur), production of corrugated packaging (Saica Pack) and flexible packaging (Saica Flex). The turnover of the multinational is nearly 3.832 million Euros (aggregate sales, 31.12.19).