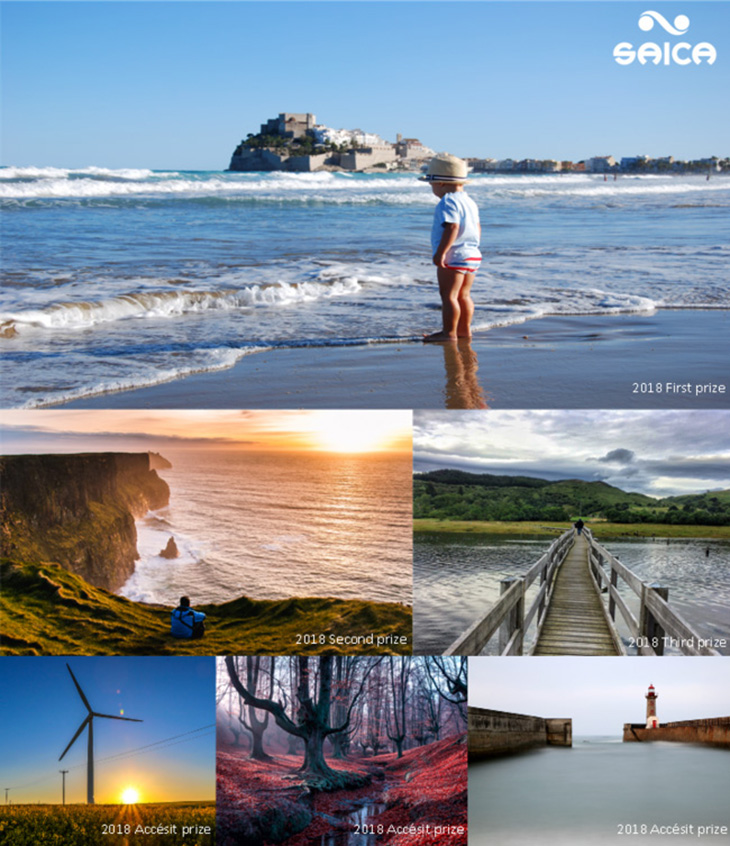 Saica celebrates the International Water Day with an Environmental Photography Competition: "Saica and Water"
Zaragoza; Spain, 22 Mar 2019
To commemorate the International Water Day, Saica has launched the third edition of its environmental photographic competition: "Saica and Water" for its employees, aiming them at increasing awareness amongst on this valuable resource. Currently, only 2.5% of water is fresh water.
Water is a key element to sustainable development. Access to safe, affordable and reliable drinking water and sanitation services play an important role in economic growth and sustainability, having an impact on key issues such as food safety, human health, energy and the environment. According to the United Nations (UN), the global water demand is expected to continue increasing at a similar rate until 2050, this means that at least 25% of the global population will be affected by water scarcity.
"Ensuring water availability and its sustainable management, as well as sanitation for everyone" is one of the Sustainable Development Goals (SDGs) established by the UN. Saica is committed to sustainable development and the SDGs. Saica continues investing in R&D&I projects aimed at achieving ongoing improvements in its operations. Saica´s water management model includes responsible practices across our entire products and services value chain, thereby reducing our water footprint and ensuring sustainable use of this resource. The New Effluent Treatment Plant at Saica Pack Thrapston and expansion of the Effluent Treatment Plant at Saica Paper El Burgo de Ebro are two examples of this commitment.
Once more, Saica wants to celebrate its commitment with the planet and the people, launching an environmental photographic competition: "Saica and Water".
For more information, please visit "2017 Sustainability Report"