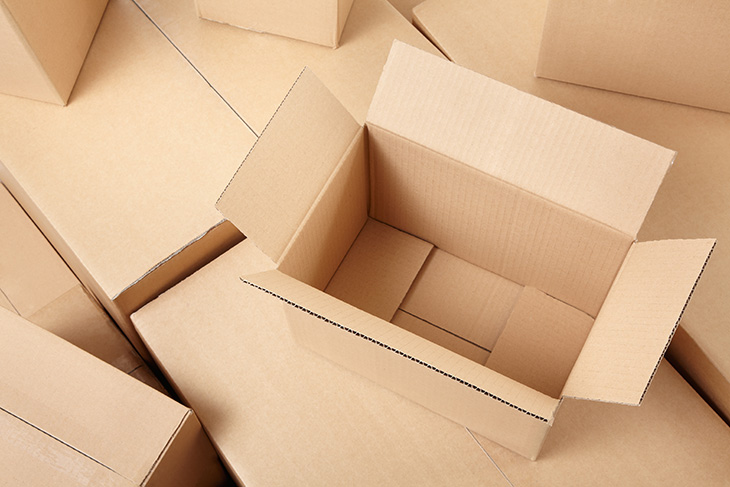 Saica Pack UK employees support relief efforts for the Ukraine crisis
United Kingdom, 12 May 2022
Saica Pack teams in the UK have been supporting relief efforts to the Ukraine crisis.

Saica Pack Hartlepool has made a donation of corrugated boxes, used to hold and protect quilts being sent to the Ukraine for those who have been displaced from their homes.

The donation was made after the team was contacted by Hartlepool Action Lab, an organisation comprised of local people who live and work in Hartlepool and aim to find solutions to poverty. The Action Lab includes individual volunteers, community organisations, voluntary organisations, social enterprises, local businesses, national businesses and public sector agencies.

Meanwhile, staff at Saica Pack Wigan raised over £613 for the crisis through a cake sale. Staff were encouraged to bake cakes which were sold to staff in the workplace, with all proceeds donated to the British Red Cross Ukraine Crisis Appeal.

Donations are used to help those affected by the crisis get food, water, first aid, medicines, warm clothes and shelter. Hundreds of thousands of people still have no food, no water, no medical care, and no heat or electricity and Red Cross teams have been working around the clock to get critical care to those who need it most, both in Ukraine and its bordering countries.

Brian Lister, Country Manager UK & Ireland, Saica Pack, commented: "We're proud of all our teams who have dedicated their time, energy, resources and money to doing their bit to support those suffering from the terrible situation in Ukraine. We know lots of our people are contributing in their own individual ways as well as through organised team activities and we applaud their generous endeavours."
About Saica 
Saica Group is one of the leading companies in Europe in the manufacture of recycled paper for corrugated board, with an annual production capacity of 3.3 million tons of recycled paper for corrugated board. With more than 10,000 employees and a presence in Spain, France, Italy, Portugal, the United Kingdom, Ireland, Turkey, Luxembourg, the Netherlands and the United States, Saica Group has four business lines: manufacture of recycled paper for corrugated board (Saica Paper), waste management and environmental services (Saica Natur), production of corrugated board packaging (Saica Pack) and flexible packaging (Saica Flex). The group's turnover is €3,598 million consolidated turnover at Dec. 31, 2021).